COLASDIGITALSOLUTIONS
You are passionate, enterprising and enthusiastic
You enjoy taking on new challenges
Apply for one of our job or internship offers
!
THEY ACCEPTED THE 

CHALLENGE!
"The objective of my job is to set up tools for COLAS employees in order to make complex figures accessible to all."
"I think the ability to listen is important to install trust with users. In addition, in my job, I have to be flexible." 
"When you're motivated, you can accomplish anything. In my job, there's no time to get bored: the challenge is constant!" 
What about YOU? 
When are you joining the team? 
Apply for our offers and take the digital road! 
COLAS A "TOP EMPLOYER" COMPANY
For 3 consecutive years, Colas has been certified company "Top Employer"
"Colas offers exceptional conditions to its employees, cultivates and develops talent at all levels of the organisation and is a leader in human resources, constantly striving to optimise its practices."
 Study carried out by the Top Employer Institute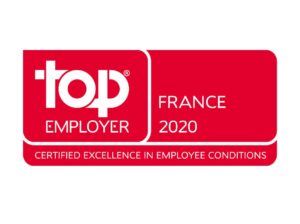 Didn't

 find your dream job?
At Colas, we are always looking for new talent!