Félix LITOU : work-study program at Colas DS
Félix LITOU is an IT student in web development at Colas Digital Solutions. He joined the company 4 years ago, starting directly with a work-study program. He took advantage of the different areas of expertise at Colas Digital Solutions to change departments twice. Indeed, he went from local support to web development, and then moved on to mobile application development. In this interview, he talks about his student career path and the responsibilities he is given on a daily basis.
In conclusion, his experience as a work-study student is a real success for Colas Digital Solutions, which is always on the lookout for tomorrow's talent.
Discover the content of the interview
"Hello, my name is Félix and I've been a work-study developer for 4 years now at Colas Digital Solutions. I started out in a local support department, then as my career plans evolved I was able to continue my work-study training in another department for web developers and then another for mobile application developers, still at Colas Digital Solutions. The company makes it a point of honor to support its interns: you are really integrated into the project teams, which is really rewarding. No photocopying coffee internships at Colas Digital Solutions!
The advantages of working in this Group are that there are many different opportunities for development. I've been given the opportunity to discover several different jobs. For example: training people, learning to code or creating applications. In short: managing a project from A to Z. I chose to stay at Colas Digital Solutions because my managers trusted me and gave me a lot of autonomy in my assignments. If I had to keep this school/company format, I'd do exactly the same thing again because it's really educational. Do you also want to be a work-study student at Colas Digital Solutions? Then don't hesitate to join us!"
Would you like to join the Colas Digital Solutions as a work-study student? Apply now!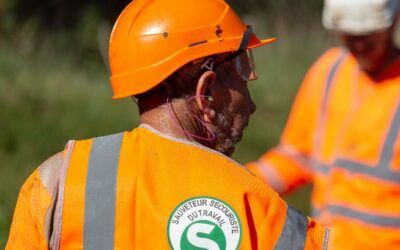 As part of the Colas Group, Colas Digital Solutions is committed to the Group's...
read more